Guest Post|Singapore: Asia in Concentrate
by Zia Holder.
Through travel, one often realises just how arbitrary borders are. I remember shuttling through the mountainous expanse of Switzerland and, in the space of time it took me to check in with my parents via text, we'd crossed over into Italy! Just like that: no change in the landscape or architecture, no big to-do, no fireworks. Now, one border I'd love to cross is that between Singapore and Malaysia! Read on as our amazing guest writer, ZIA, shares of her experience on both sides of the "line." 🙂
On a balmy night in late October I cruised into Changi International Airport from Taiwan and landed face-first into a bowl of Laksa with Kaya toast on the side. While this may be a touch hyperbolic, the perception is important, as it describes the bones of my immediate love affair with Singapore.
---
We all know the old cliche, "The way to a man's heart is through his stomach." Truth be told, to a certain social extent, this makes sense. The easiest and most accessible way of learning about a culture is through its food. Singapore is a tiny city-state with a large reputation and an even-larger culinary footprint. On one of my first evenings, I met up with a high school friend who now lives there. She schooled me on the word 'Makan'. "In Singlish (Singapore English), Makan does not just mean to eat, it means to be in a state of eating-ness… and people makan here at any time of the day or night. Friends can call and wake you up at 11:00 p.m. just to makan," she said. Needless to say, the only thing I didn't eat was a piece of the physical island itself.
---
GETTING THERE
---
I booked my flight on China Airlines, however there is also a discount airline called Scoot, which has great fares and direct flights. When booked in advance, a ticket to Singapore from Tokyo will run you about ¥40,000. I stayed with a family friend out near Bishan Park, next to a Buddhist monastery and shrine. What that meant is that I lived relatively far from the city center, but due to the stellar public transportation, this was less of a hindrance and more of an opportunity to see how Singaporean people really live.

---
GETTING AROUND
---
I quickly learned to use the MRT or rail transport and the buses, which are both clean, modern and efficient. In truth, they were much easier to navigate than the Tokyo Metro system, but that is partly due to the size of the island, which is only 719 sq. km. It is delightful to listen to the PA system issue announcements in each official language, English, Mandarin, Malay and Tamil. In a way, Singapore represents a multi-cultural dream as there are several ethnicities that live in harmony there. There is simply so much culture to absorb and so many ways in which to do it.
---
GETTING IMMERSED
---
Most importantly, nothing is far away from anything else in Singapore, and the entire island is very developed. Every day I visited one of the cultural enclaves that gives a taste of each of the ethnic groups that comprise the city. To get a touch of Arabic and Indonesian culture, one should visit Haji Lane and Arab Street, a fashionable part of the city that features gorgeous boutiques, cute cafes and the Masjid Sultan, a crown jewel of local Islamic culture.
---
From there one can pop over to Little India, which is one stop away from Arab Street on the MRT or a twenty minute walk. The streets are lined with vendors, jewelry stores, sweet shops and restaurants that waft come-hither aromas in your direction. I have never been to India, but both North and South Indian delicacies are up for grabs and they seem rather authentic. There, I had my first Thosai, a savory crepe-like bread which is eaten with various chutneys and dahl. I think I wept a little in pleasure as I crammed it into my face. As I happened to be there a couple weeks before Diwali or Indian New Year, the streets were even busier and more vibrant than usual, with lights hung everywhere and the Ganesh temple draped in colorful decorations. The open market in Little India is also a place to source gorgeous Kurtas, Shalwars and Sari fabrics. I even saw varieties of mangos that I couldn't Identify, and I am from the Caribbean, where we speak the language of mango… such delicacies– but I digress.
---
---
A walk of Chinatown is as fruitful as one could imagine as the shrines are well-appointed and in the colorful Mandarin style. There is also a historical red-light district in Chinatown, which now boasts some of the hottest clubs, bars and restaurants; all required by law to maintain the layout of the original brothels. Equally as charming, if not more, is the riotous beauty of The Singapore Botanic Gardens. Little known is the fact that Singapore is the world's foremost expert and breeder of orchids and orchid hybrids. The Orchid Garden is one of the most densely populated in the world with hordes of blooms all for your viewing pleasure. With an equatorial clime, Singapore's garden is home to thousands of tropical species and they are lush and vibrant beyond all expectations.
---
---
GETTING FURTHER AWAY
---
A spectacular and easy detour to make while in Singapore is to the Malaysian Peninsula. It is literally a bus-ride away. After heading up to Woodlands on the MRT, I crossed the Singapore strait over the Johor-Singapore Causeway into Johor Bahru, Malaysia. Transit time takes about an hour, but the ride itself takes about ten minutes. The rest of the time is spent in immigration (go figure). The energy of Malaysia is so different than that of Singapore, despite the fact that one can lob a rock from the shores of either country and hit the other. While the Abu Bakr Mosque and Night Bazaar dazzle, the town is a little more rough and rustic than Singapore. The rules are different and one must take care to be a mindful traveller and enjoy safely.
---
GETTING CRUNK
---
The nightlife in Singapore is also spectacular. As the country boasts about a third of its population as expatriates, there is an experience there to tickle everyone's fancy. There is even a Trinidadian restaurant and night spot called Lime House where I was able to feast on curry-goat and drink rum into the wee hours of the morning. From EDM to Hip Hop and back, the club scene will have you stumbling home in the morning light, feet aching, ears ringing, with a smile in your heart. The beautiful thing is that one can rest assured that one is safe. While it is always advised to be cautious about one's surroundings while traveling, Singapore boasts a level of safety on par with Tokyo and possibly even better.
---
GETTING BRIEF
---
There are tons of stories to tell from my five-day whirlwind stay in Singapore. I advise it for a tropical getaway with the convenience of city life. The sights and sounds of Singapore speak to me as a world citizen. It is the true definition of microcosm and a real taste of the breadth of Asia, all in one beautifully curated spot.
---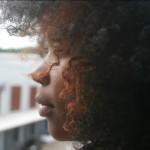 ZIA is a former TV Producer from Trinidad gone rogue on the streets of Tokyo. Now a public school English teacher, she spends her days begging for more nenkyu and her nights procrastinating on her first novel. Follow her travels at @Ziggyzigs on Twitter.
---